About Bird's Eye Construction Co:
Bird's Eye Construction Company is a residential and commercial construction company that provides top quality services in remodeling, new builds and the home service industry.
The company name, 'Bird's Eye,' reflects how we see the entire project as a whole in giving our client's the very best finished product.

Our Process
We know that the building process can be overwhelming so our goal is to make it as seamless as possible.  We have assembled top notch teams within all trades who assist in taking our clients through all steps of construction.  We work together to make your vision a reality.

Planning/Estimate
We come to you to assess your property and desired project.  You tell us what you want and we put our extensive construction experience to work–creating options for how to best complete your home project .  Then we provide an expanded and detailed breakdown of how to complete the job all within your budget.

The Project
Once the planning process is complete, we create a customized schedule and get to work. We work efficiently, ensuring quality construction, while minimally disrupting your daily routine.  Throughout your project, we continually work with you to ensure that the final product exceeds your expectations.
---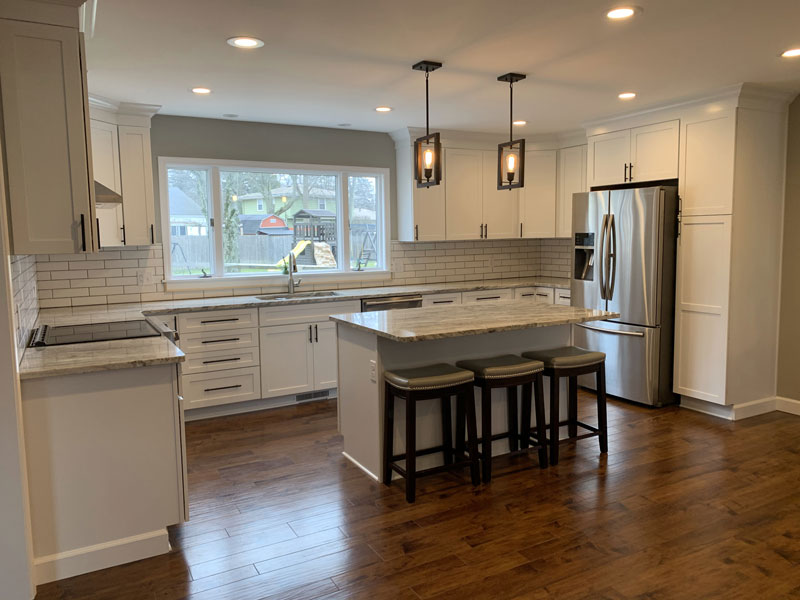 About the Owners:
Eric Noss, President of Bird's Eye, began in the industry in 1999 after returning home from his service with the Marine Corps. His experience runs from operating his framing company that grew into a building and remodeling company, and then expanding to the Columbus market where he learned real estate, residential and commercial development and projects focusing on historical preservation.
Justin Couture is our Construction Manager at Bird's Eye and he is well-versed in all facets of the field with over 15 years of experience. Justin was the owner operator of Couture's Home Improvement before joining our team in early 2019. He has made an instant impact in creating a stronger company at the core.